"Le Renard d'Introd" b
ed & breakfast is located in the small village of I
ntrod, at the entrance of the Gran Paradiso National Park, in upper Aosta Valley, where the beautiful Valsavarenche and Val di Rhèmes open.
The property is located in a quiet area in the hills, 850 m above sea level, surrounded by fields and woods, with a beautiful view over the central valley and surrounding mountains.
Bathed in nature's greenery and sounds, "Le Renard d'Introd" b
ed & breakfast offers its guests comfortable rooms, each with its own touch, private shower room and terrace or balcony
.
If you're looking for peace and nature, then look no further!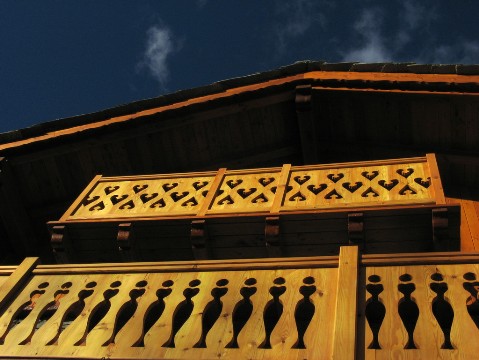 From "Le Renard d'Introd" bed & breakfast some of the main points of interest of the central and upper valley are just a 10-30 min. drive away:
the beautiful trails and tracks of Valsavarenche and Val di Rhèmes, the castles of St Pierre and Sarre, rafting center, the castle and vineyards of Aymavilles, Aosta and the cableway to Pila,
Pré St Didier and its Spa
, the ski resorts of La Thuile and Courmayeur... and many more to discover!
And you'll wish you could stay longer...